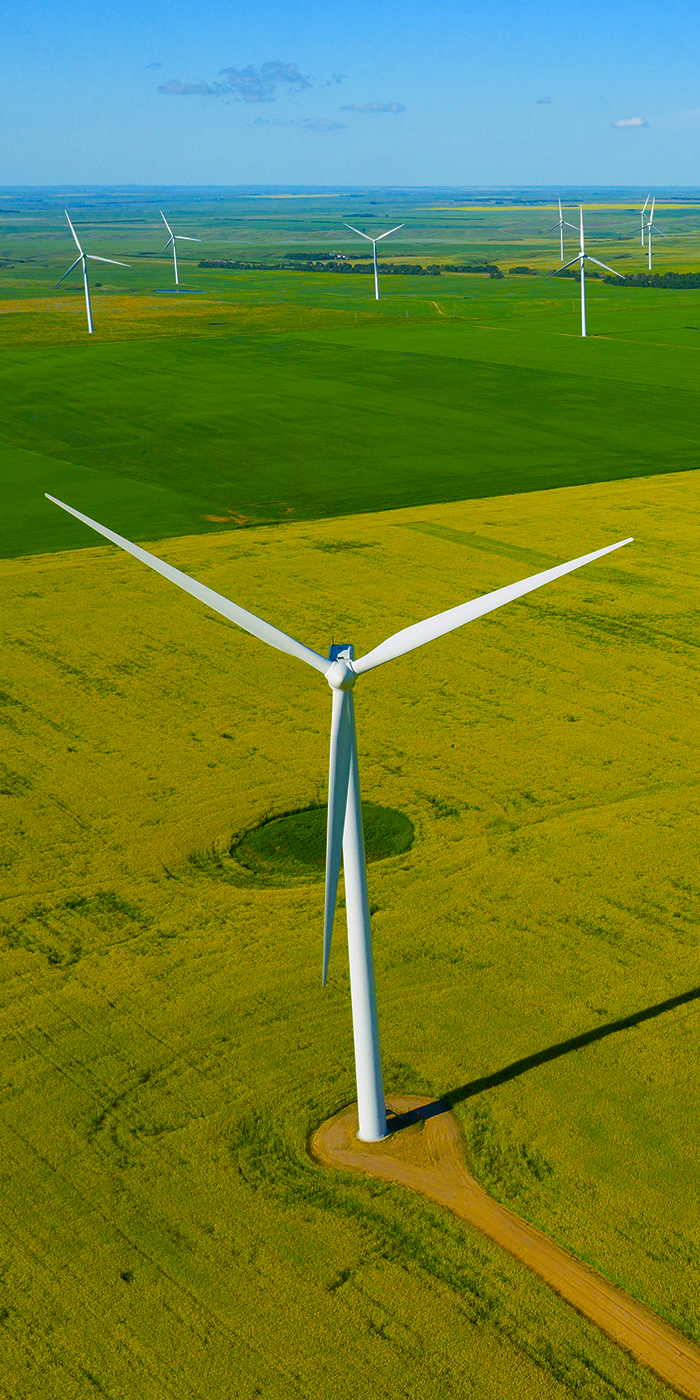 Limited Liability Partnership "EWP" LLP was established on November 24, 2011. The main activity of the Partnership is the production of electric energy using renewable energy sources.
Currently, EWP LLP is implementing the project "Construction of a wind power plant in the area of Yerementau with a capacity of 50 MW with the prospect of expansion to 300 MW". The financing agreement for this project was signed with the European Bank for Reconstruction and Development (EBRD).
The proposed project is a wind farm in Yerementau with an installed capacity of about 50 MW.
The project will consist of a maximum of 20 wind turbines, crane bases adjacent to each turbine, internal roads, an internal power grid, an electrical substation including a control room and connection to the power grid.
The construction of a wind power plant is planned in the south-east of Yerementau on a plot with a total area of 1242 hectares. The site includes hilltops, sloping slopes, minor streams, mostly flowing north. The upper part and hilltops are typical steppe pastures, while the lower part and valleys contain areas of forest and hydrophilic vegetation. The flatter surrounding area is an open steppe with dispersed reservoirs.